Social Media Sponsored by 

DTH EXPEDITORS INC.
Coweta Score is pleased to welcome DTH Expeditors as our social media sponsor for 2017-18.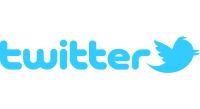 Recent Posts

Photos for purchase on our SmugMug gallery. Click HERE .
The message continued to be clear two rounds into the GISA Class AAA state baseball playoffs if your team is facing Trinity Christian. COW_9325 COW_9347 You're going to have to pitch and play 'small ball' really well — and do it consistently for at least seven innings, if not longer — in order to have a chance to knock off the Lions this postseason. Trying to out-slug them right now doesn't seem to be the best option.