Social Media Sponsored by 

DTH EXPEDITORS INC.
Coweta Score is pleased to welcome DTH Expeditors as our social media sponsor for 2017-18.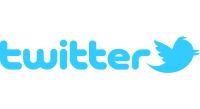 Recent Posts

Photos for purchase on our SmugMug gallery. Click HERE .
Newnan and Villa Rica players shake hands at the conclusion of Tuesday's 7-on-7 drills on the NHS practice field. The two teams spent an hour alternating 10 plays on offense with the start of the 2018 season just under two months away. The session provided an equal amount of work for right-hander Michael Maginnis, a rising junior, and lefty Logan Hudson, a rising senior, at quarterback. Newnan will also participate in padded camps later this summer with the Cougars' season opener set for Aug.