Social Media Sponsored by 

DTH EXPEDITORS INC.
Coweta Score is pleased to welcome DTH Expeditors as our social media sponsor for 2017-18.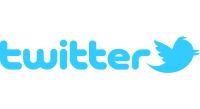 Recent Posts

Photos for purchase on our SmugMug gallery. Click HERE .
The best thing about year two for Newnan's football program under head coach Chip Walker heading into the final days of spring practice is that it's no longer year one. As exciting as any beginning of a new chapter can become, one of the goals of any incoming leader is to establish standards and expectations. The Cougars didn't seem to hit their stride until the Region 2-7A schedule during a 4-7 season.