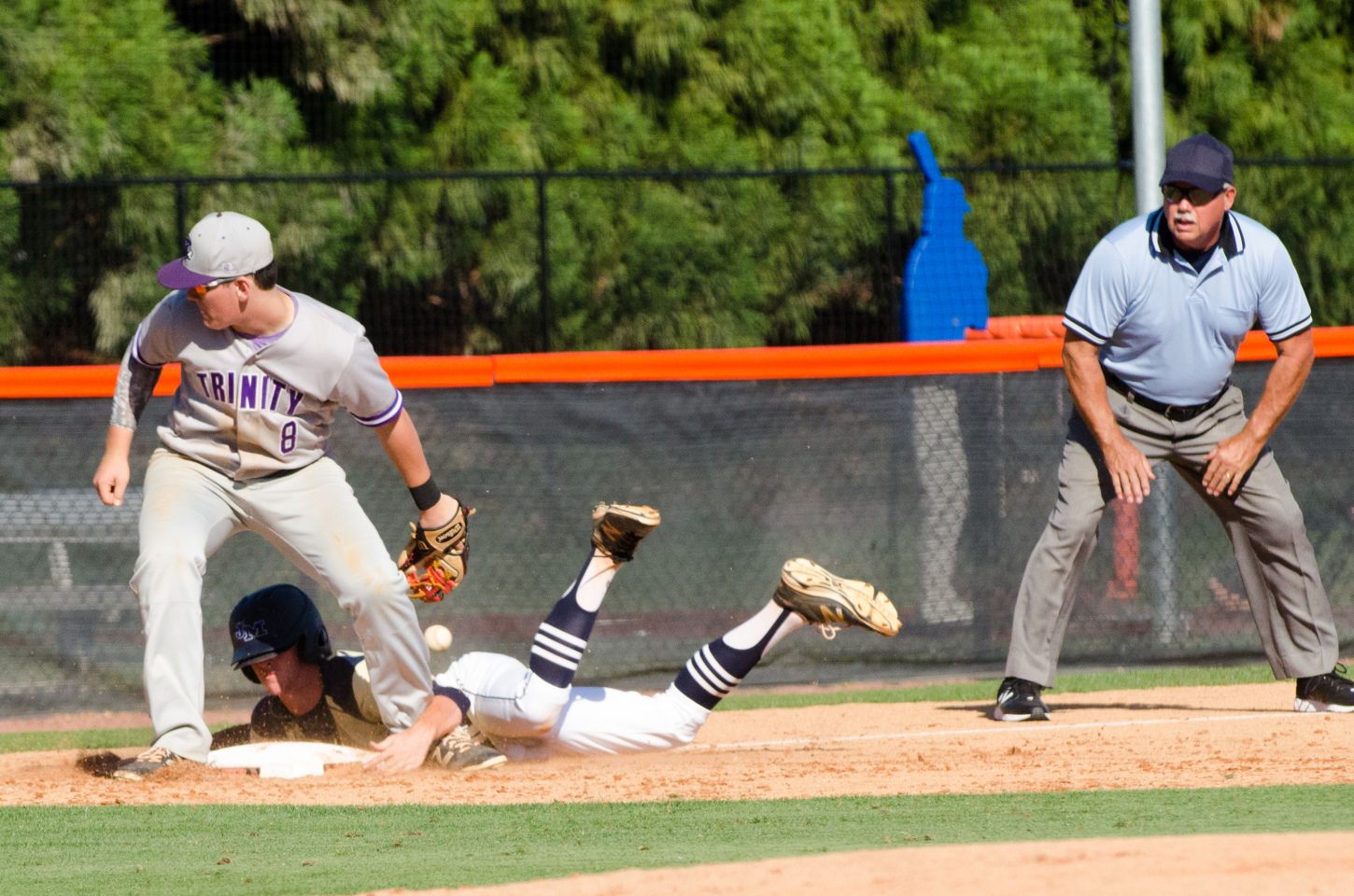 Social Media Sponsored by 
GISA STATE BASEBALL FINALS: Trinity Christian bats cooled off by JMA's Evans in series opener

DTH EXPEDITORS INC.
Coweta Score is pleased to welcome DTH Expeditors as our social media sponsor for 2017-18.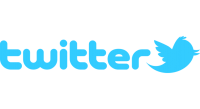 By Chris Goltermann
Saturday, May 27, 2017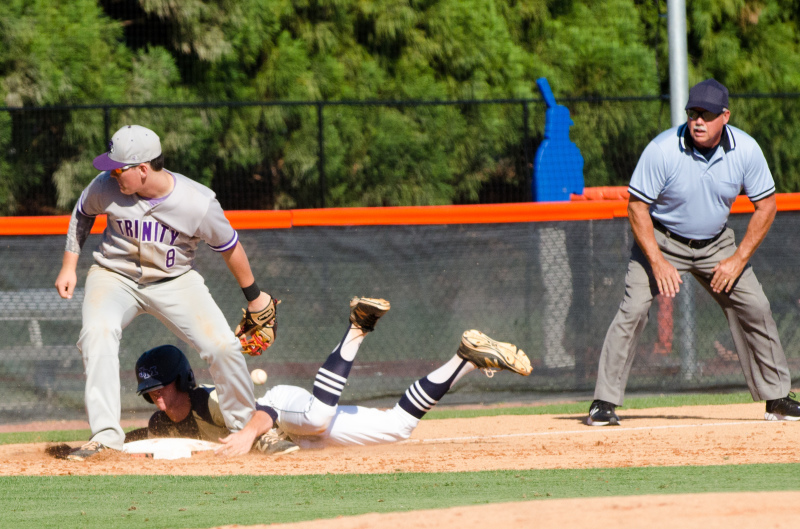 A relay throw to third base gets away from Trinity's Shep Hancock as Tyler Bass slides in safely.

Recent Posts

Photos for purchase on our SmugMug gallery. Click HERE .
MACON — The Game 1 linescore of Friday's GISA Class AAA State Baseball Championship didn't favor Trinity Christian in just about any category following a 5-0 loss to John Milledge Academy at Mercer University's Claude Smith Field. But one of them bothered Lions head coach Robert Mask most of all after his team fell behind 1-0 in the series heading into a do-or-die scenario needing two wins Saturday starting at 10:30 a.m. It was in the column with the letter 'H' and more specifically, the