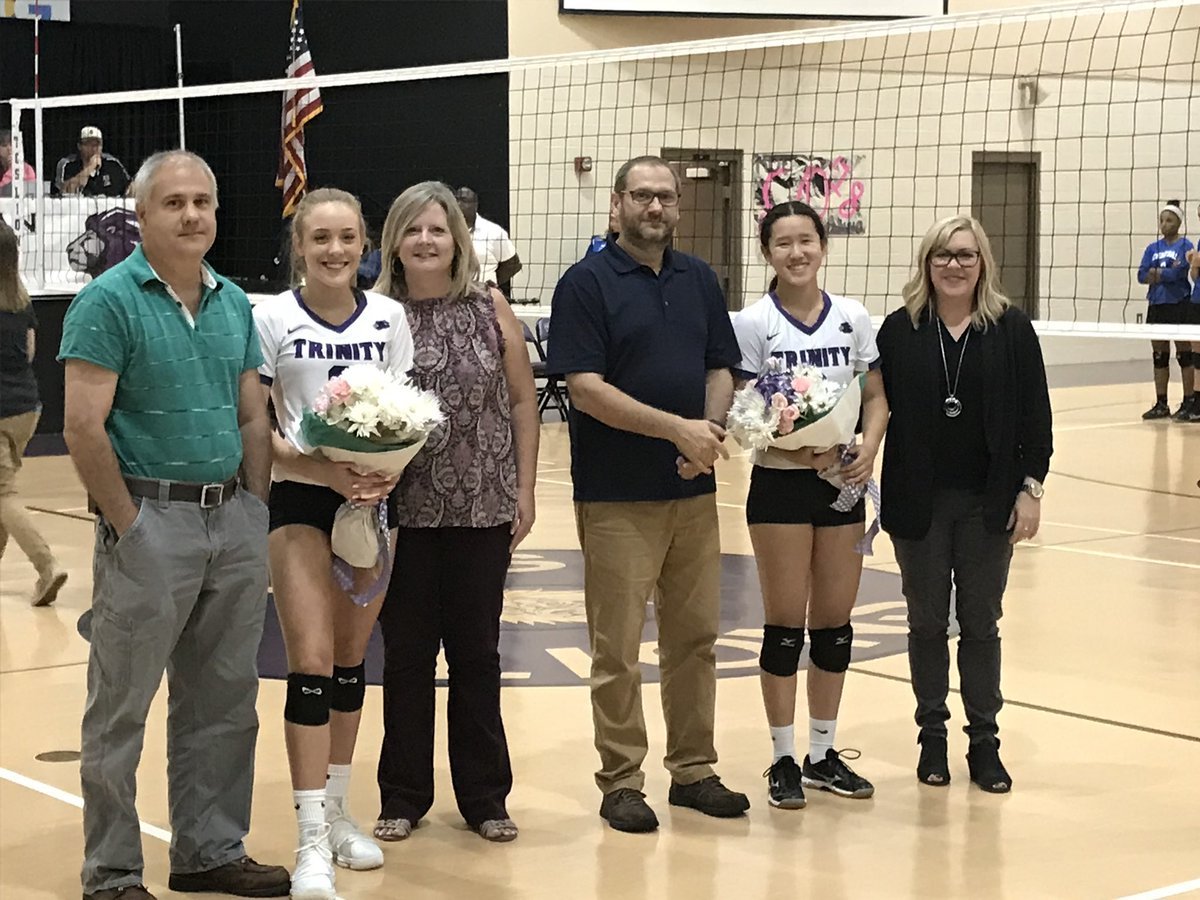 Social Media Sponsored by 
PREP VOLLEYBALL: Lady Lions celebrate sweep on Senior Night as postseason set to begin locally

DTH EXPEDITORS INC.
Coweta Score is pleased to welcome DTH Expeditors as our social media sponsor for 2017-18.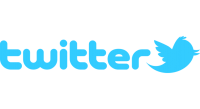 By Chris Goltermann
Wednesday, October 11, 2017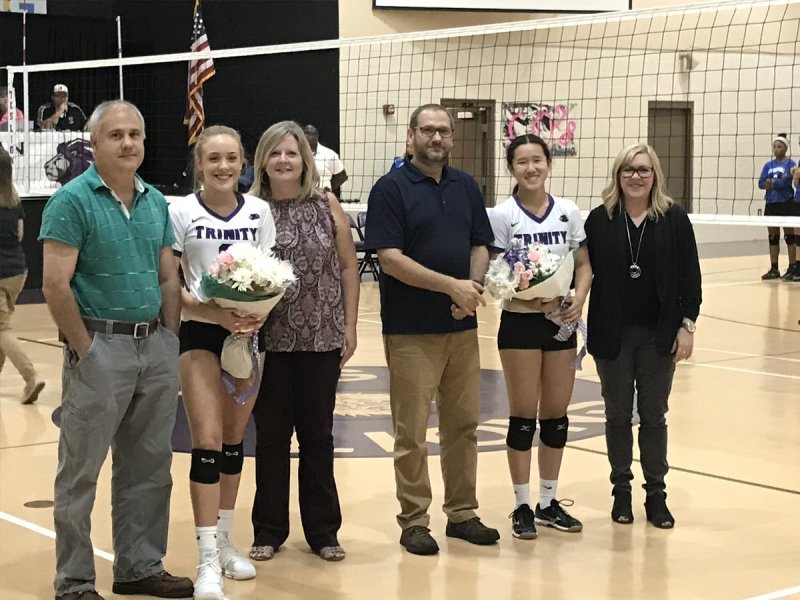 Photo courtesy TCS - Trinity Christian honored seniors Morgan Lane (left) and Anna Montgomery.

Recent Posts

Photos for purchase on our SmugMug gallery. Click HERE .
Trinity Christian's volleyball team celebrated Senior Night with a sweep of Central Christian as county lineups got ready to open the postseason as early as Wednesday with a pair of first-round matches in the GHSA Class 7A state playoffs. Both East Coweta and Newnan host best of 5 playoff matchups, starting with the 32-11 Lady Indians, this year's Area 2-7A runner-up facing Lassiter, the No. 3 seed out of Area 4 at 5:30 p.m., at John Thrower Gym. Newnan (34-5), which earned its second-straight