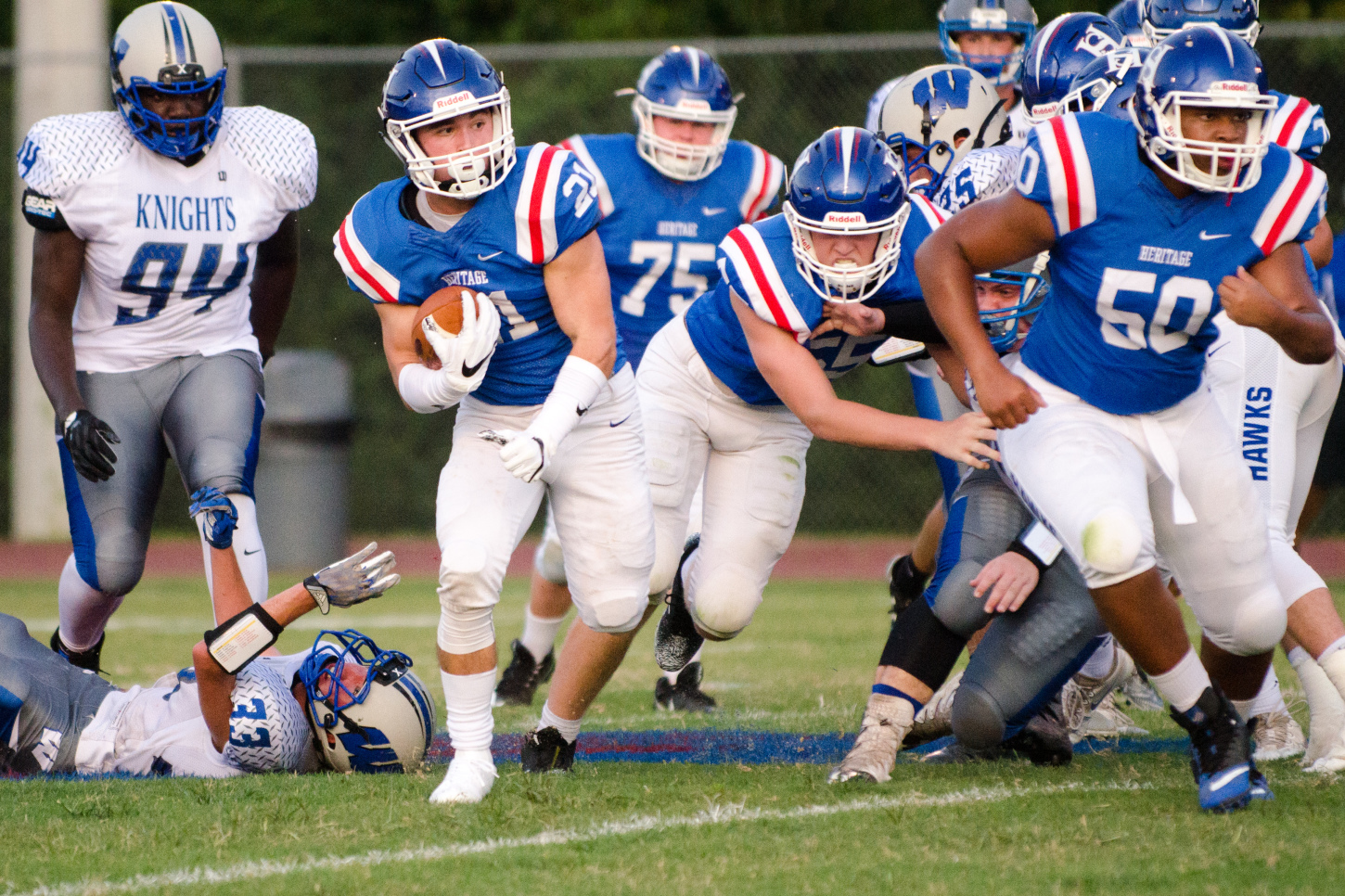 Social Media Sponsored by 
HERITAGE 42, WINDSOR 0: Hawks able to find their stride in season opener under new head coach

DTH EXPEDITORS INC.
Coweta Score is pleased to welcome DTH Expeditors as our social media sponsor for 2017-18.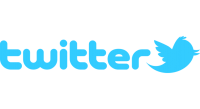 By Chris Goltermann
Saturday, August 12, 2017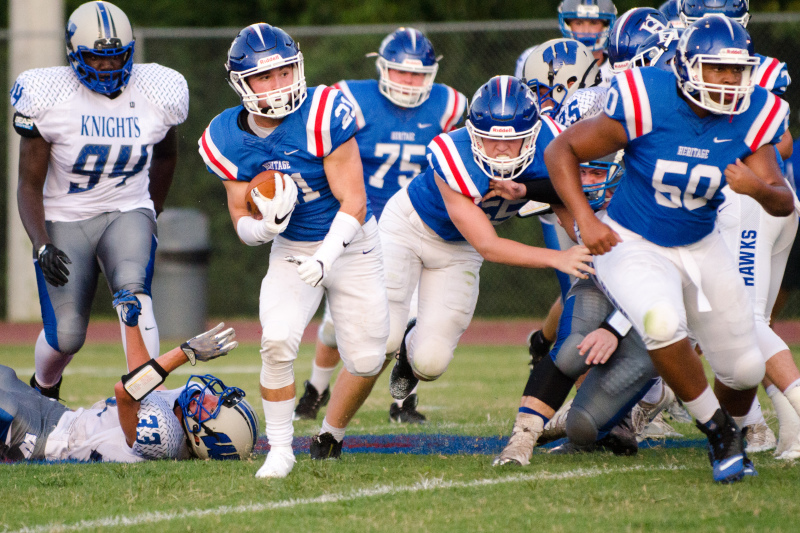 Heritage senior Hunt Thomas finds running room during a scoring drive in the first half.

Recent Posts

Photos for purchase on our SmugMug gallery. Click HERE .
Heritage School might have wanted to wash the first five minutes of the season from its memory as quickly — and as frantically — as Friday's opener began at home against Windsor Academy. But it didn't take long for the Hawks to find their stride.