Social Media Sponsored by 

DTH EXPEDITORS INC.
Coweta Score is pleased to welcome DTH Expeditors as our social media sponsor for 2017-18.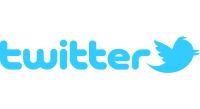 Recent Posts

Photos for purchase on our SmugMug gallery. Click HERE .
Timely hitting and a shutout on the mound were again a part of playoff victories at Newnan High's Joe Pope Field for the second consecutive week. But unlike the first round, they came from the folks in the visiting dugout as North Paulding once again found a way its way back to end an opponent's season on the road.