Social Media Sponsored by 

DTH EXPEDITORS INC.
Coweta Score is pleased to welcome DTH Expeditors as our social media sponsor for 2017-18.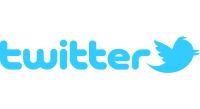 Recent Posts

Photos for purchase on our SmugMug gallery. Click HERE .
Coaching transitions can be tricky, especially when it comes with a team so close to achieving their ultimate goal. For Trinity Christian, it couldn't have been any closer last spring. A runner-up finish in GISA Class AAA certainly didn't sit well with the Lions. So motivation was the least of the worries for first-year head coach Blake Austin. Expectations aren't something Trinity's baseball team has discussed, even while heading into this week's quarterfinal round.